Our Team
Our Board is made up of volunteers that work hard to help our cause and push our organization forward. We also have a team of Customer Service Staff that work daily to ensure our clients get the best treatment possible. We are very grateful for all the work these members bring to our organization and the lives of those we help.
President - John Pfotzer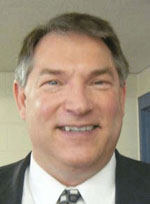 John Pfoter has been an Application Administrator for the past 10 years. He and his wife, Reagan, have 6 children and 18 grandchildren. John also serves as an Asstant Scout Master at his church and an eagle project counselor. He enjoys doing genealogy which he has been doing for the last 35 years. John loves NASCAR and wishes he could have been a driver in his younger years.
Vice President - Dan Youman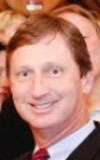 Dan Youman is an Operations Director at Texas Instruments in Dallas. He has an extensive background in Semiconductor Operations Management and currently holds an MBA from Southern Methodist University and a Bachelors in Industrial Engineering from the University of Illinois. Dan and his wife Deb, have three children, Jennifer 28, Daniel 26 and Jessica 24. All 3 children are married so they are expecting grandchildren soon.
Executive Director - David Jeppson
Mr. Jeppson received his Masters Degree in Education from California State University at Los Angeles where he learned to work with persons who are blind, specifically instructing them in cane travel as a Certified Orientation and Mobility Specialist (COMS). He has spent his entire professional career of over 30 years serving the blind community. For the past 25 years he was the Field Director for the Division for Blind Services, first in Dallas and then in Fort Worth, where he retired in September 2013. He has served on multiple boards and advisory councils for universities, government agencies, and corporations and as President of TAER, the professional organization made up of blindness professionals in Texas. He is also the founder of Experts On Blindness, an international consulting firm. David, and his wife Meredith, are the parents of 6 children and have 12 grandchildren.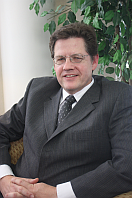 Treasurer - Derek Pfeifer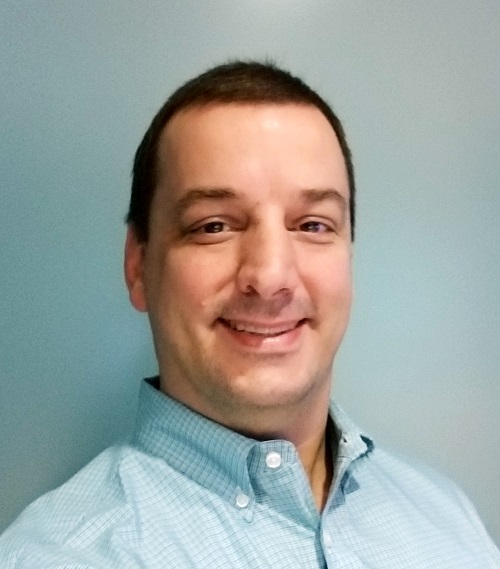 Derek Pfeifer is a certified public accountant whose professional focus is working with non-profit organizations provide accurate financial and tax reporting. Derek is excited to help Computers for the Blind further its mission.
Board Member - JesAlexis Herman
JesAlexis Herman is a School Nurse for the Dallas ISD. She has a BSN from Baylor University, a BA in International Studies, and a Minor in Spanish from Southern Methodist University. She has been active in many charitable organizations including Delta Gamma's Philanthropy "Service for Sight", The Retina Foundation of The Southwest, and Genesis Women's Shelter. She is looking forward to her continued service in the low-vision community through Computers for the Blind.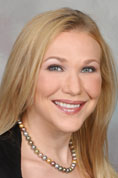 Board Member - Meridith Musgrove

Meridith Musgrove is an Optometrist at Vision Quest in Dallas. She has a BS from Stephen F Austin and a doctorate from the University of Houston. She has been active in many charitable organizations including Prevent Blindness, InfantSee, with the Make a Wish Foundation as a wish grantor, as well as extensive work with Veterans. She brings a unique perspective of the understanding of functionality of vision and blindness and a special compassion toward our visually impaired clients.
Board Member - Jack Irons
Jack has a BS in Electrical Engineering from UT El Paso and an MBA from UNT. He serves on several charitable boards and is a Trustee for several Trusts. He and his wife Marilyn have three children and 4 Grandchildren.
Board Member - Fran Osborn
Fran is a Licensed Professional Counselor DBA Insight Consoling. She has been self-employed for 8 years, working with individuals, couples and families. Her mission and goal is to help people resolve their issues in a Christ centered atmosphere. Fran also serves in the local Richardson Lions Club. She travels to different Lions Clubs to tell the members about these charities. When she is not working, Fran attends Create Church and a weekly Bible study. Fran enjoys serving others and making a difference in her community.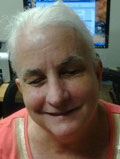 Board Member - Keith Landau
Keith is recently retired after a 36 year career in Telecommunications. He held executive positions leading R&D for companies such as Nortel, Tekelec, GENBAND and Ribbon Communications. Keith has an MBA from University of Dallas and a Bachelors in Computer Science from Michigan State University. Keith and his wife Michele have 4 children, Michael 29, Steven 26, Katherine, 24 and Lauren 24 who all reside in Plano.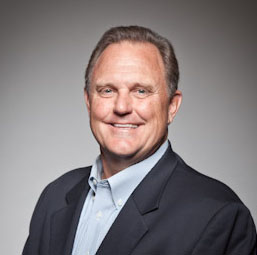 Operations Manager - Jennifer Keen
Jennifer Keen has been in the Assistive Technology industry since 2011. She owns a small training company and has a contract with the State of Texas to train their consumers on the adaptive software. It was a natural fit for her role with Computers for the Blind. In her spare times, Jennifer enjoys raising her 3 children, watching movies, and reading.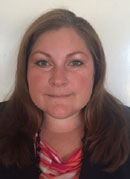 President Emeritus - Dr. Robert Langford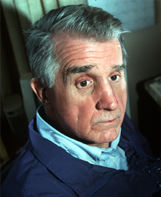 Computers for the Blind Founder, Dr. Bob Langford received his Ph.D. from New York University in Rehabilitation-Administration. He has dedicated his life to the blind - believing that all people are contributing members of society. Robert has held executive leadership roles with rehabilitation centers, state agencies, and The Texas Commission for the Blind. Dr. Langford retired after 50 years of service to the blind and their families. Read his story.
Former Board Member & Volunteer - John Austin
John Austin's story is amazing. He saw a need and he filled it. Dr. Langford started the refurbishing efforts of CFTB out of his home, and in the early 1990s, John Austin, a sighted friend, began helping. John moved the refurbishing center to his airplane hanger and personally rebuilt 1,700 computers that CFTB has provided to people who are blind.
Board of Directors - October 2016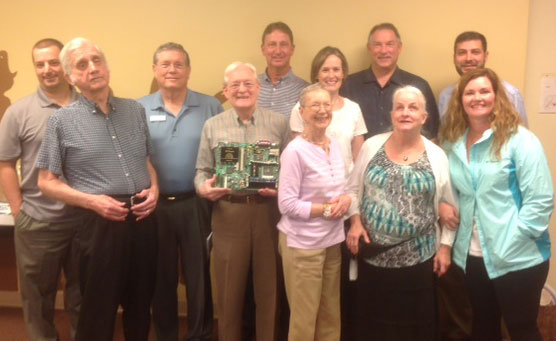 Taken after a relaxing Saturday morning meeting.
Back row (left to right): Derek Pfeifer, Jack Irons, Dan Young, John Pfotzer, Sal Jamal.
Front row: Robert Langford (founder), Gil Brand (retiring after 20 years of service), Lee Mann, Kimberly Dewey, Fran Osborn, Meridith Musgrove.